Regular price
Sale price
$22.26
Unit price
per
Sale
Sold out
Tired of dealing with or worrying about fleas and ticks? Your dog or puppy will enjoy taking this yummy chew every month and you will have the peace of mind knowing your pet and home are protected from fleas and tick borne diseases. Simparica will kill adult fleas before they lay eggs, preventing the headache of dealing with flea infestation. It also provides protection against Brown Dog ticks, Lone Star Ticks, Deer Ticks, Gulf Coast Ticks, and American Dog Ticks.

Features:
For dogs and puppies 2.8 lbs or greater and 6 months of age or older
Protects against Deer Ticks, Brown Dog Ticks, Lone Star Ticks, Gulf Coast Ticks, and American Dog Ticks
Starts killing fleas in 3 hours and ticks in 8 hours
No drop off in effectiveness throughout the month
Treats and controls common intestinal parasites
Active Ingredients: Sarolaner
Share
View full details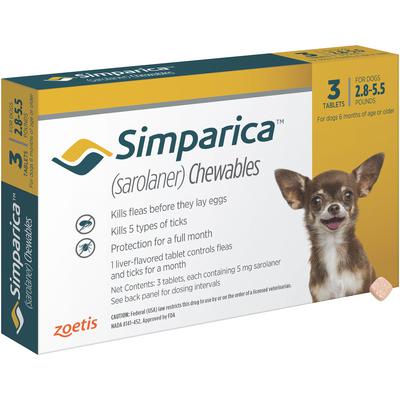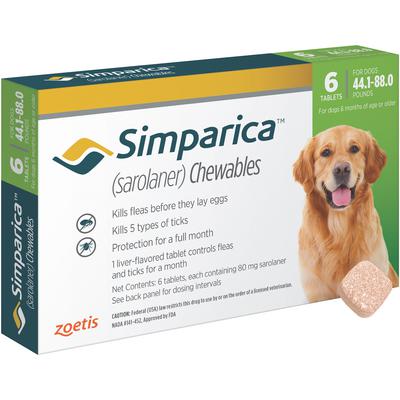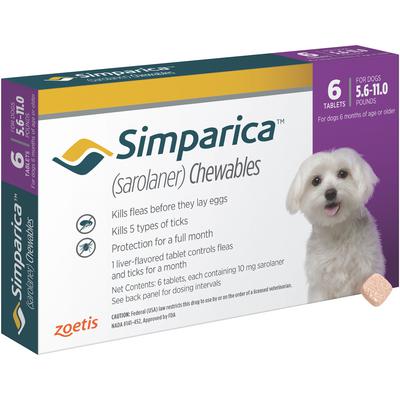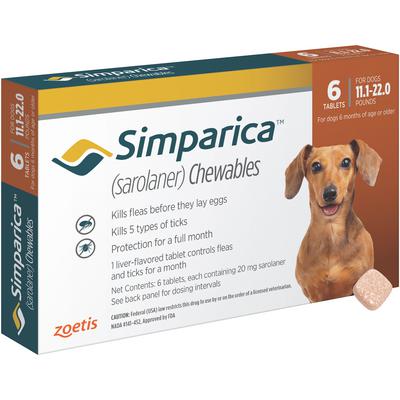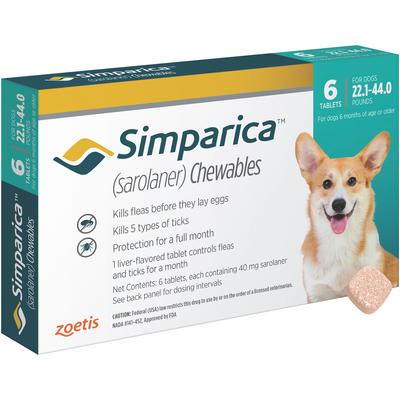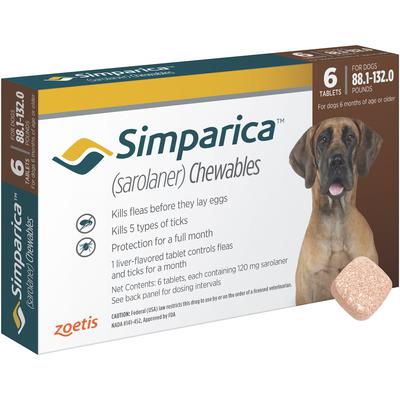 How to Order Prescriptions Online
Shop the Eagle's Nest Animal Hospital Pet Pharmacy for a convenient way to get your pet's medications at any time from anywhere.
1. Find the right product.

Make sure it matches your pet's prescription. Don't forget to compare the dosage for pills and capsules.

2. Add to cart.

Just like any other online store. Make sure quantity matches what has been prescribed by our veterinarians.

3. That's it!

Once checkout is complete, you will receive a conformation email with your order details. See FAQs if you still have questions.

Still need help?

We're here for you. You can call our office during business hours at 540-775-6800 or email us at enah.pharmacy@gmail.com
Explore more pet products.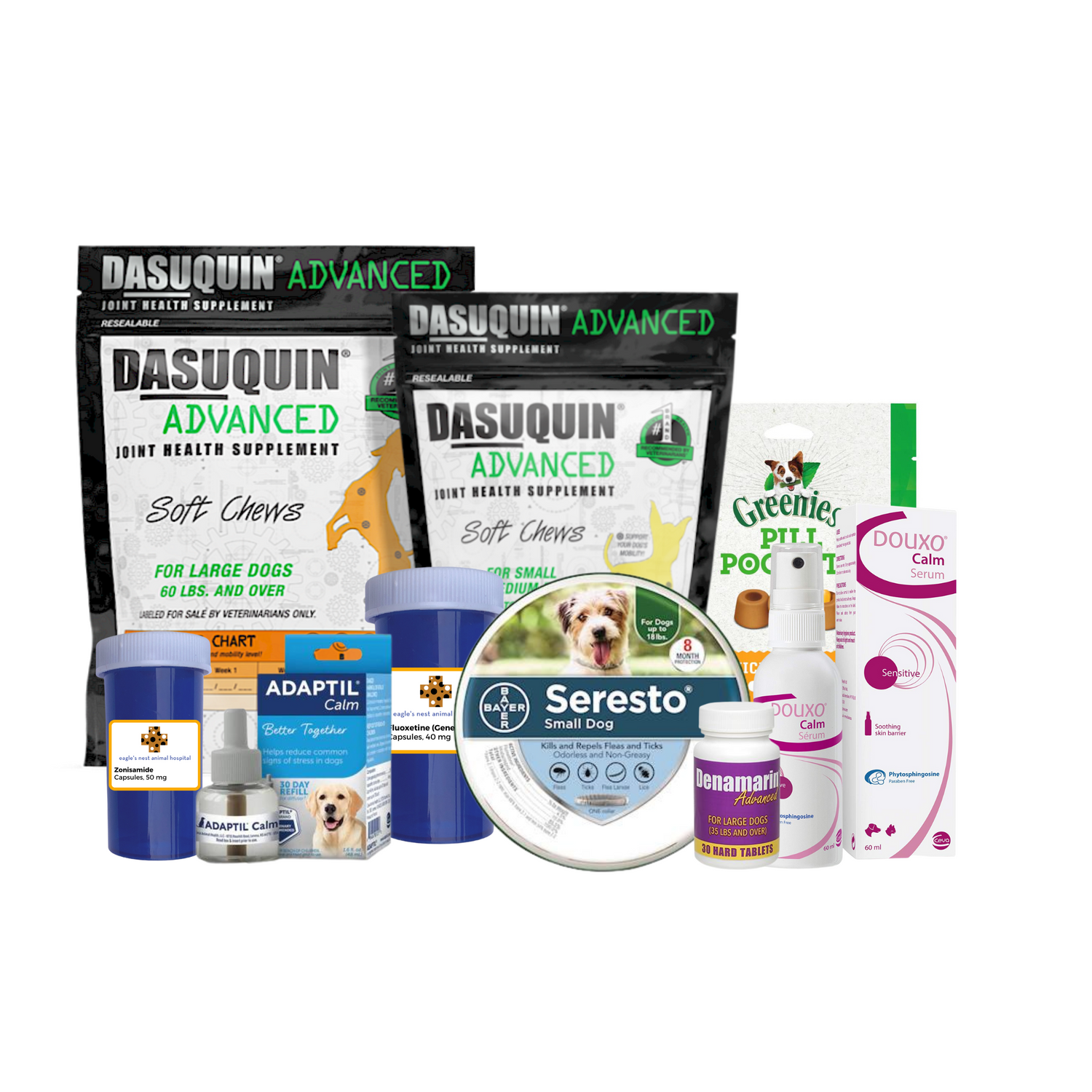 Shop All Pet Products
To make caring for your pet easy and convenient we offer a variety of pet products from prescription medications and preventatives to treats and supplements.
Shop now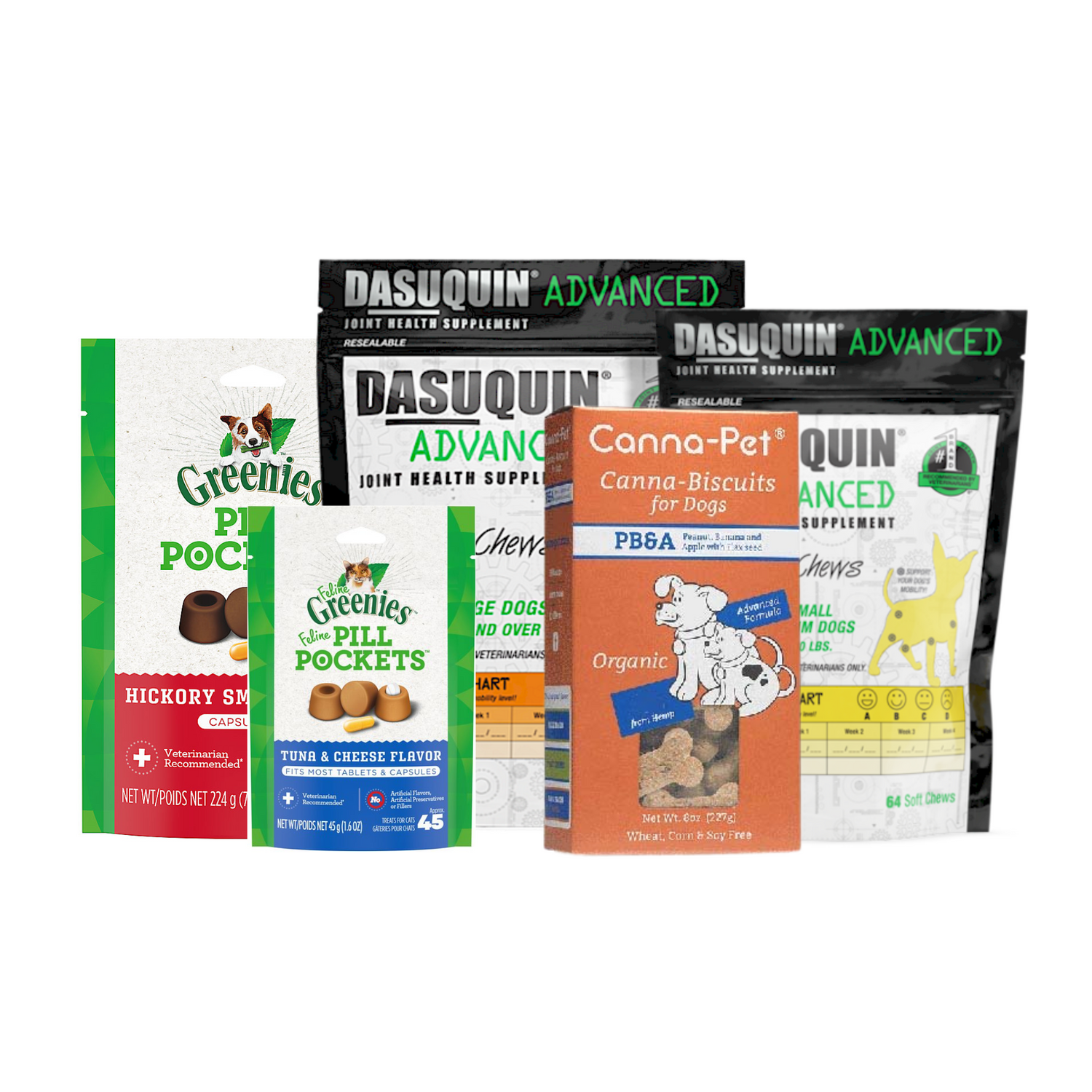 Treats & Supplements
Designed to supply more nutrition that cats and dogs can't get from their diet.
Shop now